Week of whitewater in Ecuador (Group 3-4 persons) – Available from November 18 to February 16
You may like this : Week of whitewater in Ecuador (Group 1-2 person) – Available from November 18 to February 16 From $ 2,000.00 December 10, 2023 1 or 2 Persons 6 days / 5 nights Week of whitewater in…
If the date is not available. Try another package with fewer passengers, or contact us at Info@ecuador-rafting.com to see if an arrangement is possible
Booking
Overview
Trip Outline
Trip Includes
Trip Excludes
Gallery
Take advantage of the cold season to experience
an exceptional adventure in the Amazon rainforest of Ecuador.
Our whitewater week in Ecuador, will allow you to discover breathtaking landscapes by participating in various outdoor sports accessible to almost everyone (12 years and over in good physical health).
Rafting in crystal clear rivers, visiting waterfalls and caves, canyoning, monkeys and exotic birds will be just some of the sources of wonder that will make you dream for a long time!
If you find that 6 days of adventure is not enough, let us know and we can probably organize a longer trip for you if the number of participants is sufficient. There are several other interesting rivers and activities in the area.
As the safe practice of rafting is greatly related to the water level of the rivers, an alternative route and different rivers could be chosen by the staff to offer an interesting package without canceling the river activities in the event of heavy rains.
No details found.
Itineraries
Sunday
Transportation from Quito to Baeza in the morning and rafting on the Quijos River Borja section (class III/III+) in the afternoon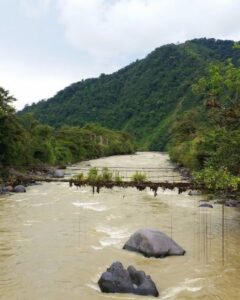 Monday
Rafting on the Quijos River El Chaco section (class III-IV) or waterfall and cavern visit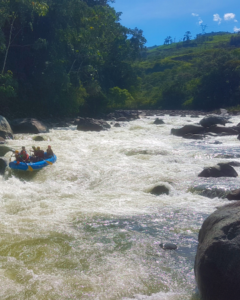 Tuesday
Visit of the Gran Cañon (magnificent natural cave) and Rafting on the Jondachi-Hollin river (class III+)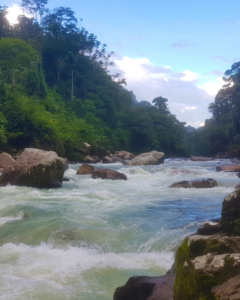 Wednesday
Visiting the monkeys in Puerto Misahualli and Canyoning on the road to Banos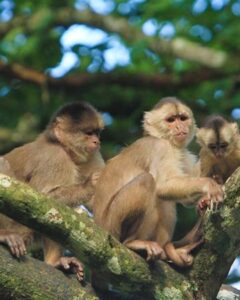 Thursday
Rafting on the Pastaza River and/or other outdoor activities in the Banos area (zip-line, hiking, biking…)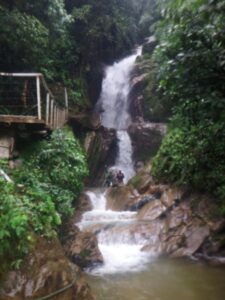 Friday
On the road to the mountains (Chimborazo or another volcano depending on the weather) and return to Quito at the hotel of your choice (overnight stay not included)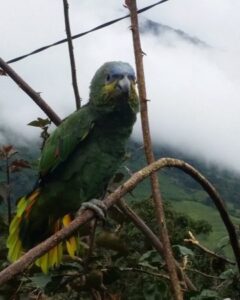 Housing – Housing is included from Sunday evening to Thursday evening (5 nights). You must plan, manage and pay for your accommodation before and after your adventure week according to your arrival and departure dates at Quito airport (Mariscal Sucre International Airport). Choose a hotel near the airport to avoid a long and expensive shuttle to the city center. We can advise you with pleasure according to your budget.

Transport and meals – Transportation and meals are included from the time you are picked up from your hotel in the morning on Day 1 (Sunday) until you return to Quito on Day 6 (Friday) late PM. Several choices of delicious and hearty meals are offered throughout the week. Be careful, don't let the monkeys steal your food
Housing after the 5th night - You must plan, manage and pay for your accommodation before and after your adventure week according to your arrival and departure dates at Quito airport (Mariscal Sucre International Airport). Choose a hotel near the airport to avoid a long and expensive shuttle to the city center. We can advise you with pleasure according to your budget.

Flight - Plane tickets are not included

The alcohol